Very Enchanting Monthly Giveaway.
I am doing my monthly giveaway on my blog instead of on facebook this time so I can give out more prizes!
The item with the most votes was the Frames Rose Earrings!
So these cute little earrings are up for grab!
You can see more information on this pair of earrings and see more pictures on the
Etsy listing.
& I am also giving away two $5 credits to my
etsy
shop.
Here is how to enter to win the earrings:
Step One) Follow my blog on bloglovin.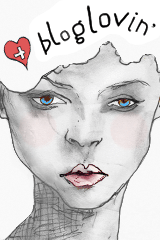 Step Two) Comment that you have followed on bloglovin and would like to be entered to win.
That is all you have to do for your chance to win the earrings.
How to enter to win one of the $5 credits to my etsy shop.
Do the first two steps to enter to win the earrings.
Favorite me on etsy & in your comment add a link of the listing you like best from my
etsy shop
.
Extra points!
How the winners will be pick.
All that follow me on bloglovin & comment saying so will be numbered and picked at random for the earrings. Pretty much number out of a hat by my lovely boyfriend.
The same will be done for those that favorite my etsy shop, add a link of one of my listings and become a fan on facebook. The winner of the earrings may win the $5 credit also :)
Doing the extra points will put your name in twice for the earrings and for the $5 credit.
The winners will be announced here and on
facebook
on the 26th.
Last day to enter is the 25th!
Good luck to all!
Let me know if you have any questions!
~~~~~~~~~~~~Updated 5.26.12~~~~~~~~~~~~
Names have been numbered, place in a hat, pulled out and the winners are...
Tade- winner of the rose earrings.
Julie Cabral Lear- winner of a $5 credit to VeryEnchanting.etsy.com
Nicole.Girrbach- winner of a $5 credit to VeryEnchanting.etsy.com
I will contact the winners by Sunday the 27th to give or get any information needed so you can get your goodies but if you do not hear from me or an email was not left please email me at akniegirl@gmail.com with "Giveaway" as
the subject
.
Thank you all for entering.
Check my
facebook
page for updates, weekly promotions, chance to vote on the next monthly giveaway and info on my next giveaway that starts June 11th.